Current Adult Sabbath School Lesson: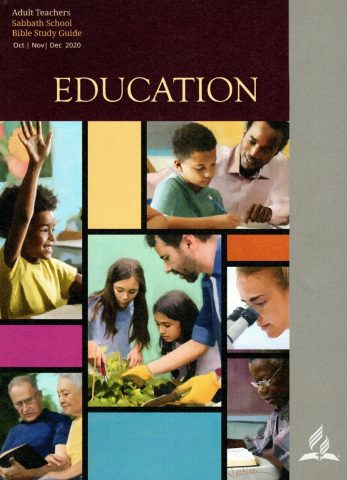 The adult Sabbath School lessons are prepared by the General Conference of Seventh-day Adventists, usually by one of the scholars or theologians of the church.  These lessons are published in the Adult Sabbath School Bible Study Guide which is published quarterly and provided free to each student.  To study on line, click the link in the previous sentence.
This quarter our Study Guide is entitled "Education."  Join us as we seek to learn what it means to have a "Christian education" that will fit us for service here and greater service in the kingdom of God to come.
Below are posted the PowerPoint presentations for lessons presented so far.  Click on the lesson and choose "Open" or "Save."  To View PowerPoint Presentations on this site without purchasing the MicroSoft PowerPoint application, you need PowerPoint Viewer.  Get it here for free.  (Search Site for PowerPoint Viewer). 
If you are a Sabbath School teacher, you may use the lessons in your own preparation and presentation.  Your comments and questions on the lessons are welcome (mcnultyk@comcast.net). 
(Note on posting: I am a hopeless procrastinator, but I will do my best to post the lesson by early Friday morning, Eastern Standard Time.  The first post is not always the final version.  Please check back for additions, corrections, and updates.  You are invited to bookmark this page to easily find it again.) 
Lesson 8 - Intro Only.  Posted 11/19/20 at 10:55 pm.
Lesson 8 - No lesson this week.  Working on evangelistic series.  If I can get something together I will post it, but please do not plan on it.
Lesson 9
Lesson 10
Lesson 11
Lesson 12
Lesson 13
Lesson from Last Quarter on Making Friends for God